Business Networks helps business owners and their teams continually improve their companies. Business Networks is a unique program that provides intensive business training for contractors and other small business owners through group workshops. You will be placed in a network with other like companies, but not competitors with each other. Remodeling companies will work together with other remodeling companies, restoration companies will work together with other restoration companies, and home builders will work together with other home builders.
Together you and your team will learn best practices from each others ongoing businesses. By working within our time proven system, you and your team will become a continually better team in this time of economic change. Together, network members observe and evaluate each other's companies in real time, learn from each other's successes and generate positive solutions to your business opportunities through a process that Business Networks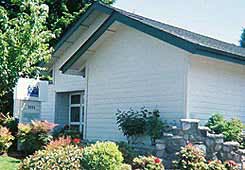 invented and pioneered for businesses. Meetings are held twice per year; each company takes home new ideas and SMART Goals that they work to implement in their companies. The ideas have concrete action plans, steeped in accountability and leadership. Some examples of this include job descriptions, standard operating procedures, better prepared to manage difficult employees and learning to better utilize your financials. In a nutshell, this means you don't have to re-invent the wheel.
In the 1980's Business Networks started and maintains the only data base of its kind for both business development and financial numbers. We use it as a teaching and comparison aid to allow our clients to know what real numbers are. A lot of companies talk about being the best, at Business Networks, we have a system that allows you to compare with each other on a line item by line item basis and know what best is. This will allow you to see where you are doing a good job and where you have opportunities to improve.
In addition to focusing on your business, there are social activities and networking. Network members attend both dinners and social events together. Close friendships and bonds often form among network members which last a lifetime.
From simple to complex operations, from small to large volumes, Business Networks can help.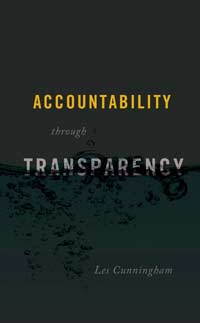 Accountablity Through Transparency, by Les Cunningham
Les Cunningham has helped thousands of owners and entrepreneurs gain control of their businesses and move them toward success.
In "Accountability Through Transparency", Les shares the path he took in life to get where he is today and distills the key points that owners and entrepreneurs need to know.
Through his company, Business Networks, Les has seen the power of accountability and transparency. Though a book can never replace the power of the peer-reviewed networks Les has established, this book can get you on your way.
A Book Review from a former client:
"Hi Les, Thanks so much for sending me a copy of your book. I already read it twice, the second time with a highlighter. I laughed at how little was not highlighted during my second read. This book is amazing and worth every penny our group invested in it. Thanks for putting so much of your great and valuable knowledge and insights on paper! Thanks again for all your help!! Blessings to you and your family."
~Rick Brouwer, Brouwer Brothers Services