Business Consulting | Business Networks
Business Consulting at Business Networks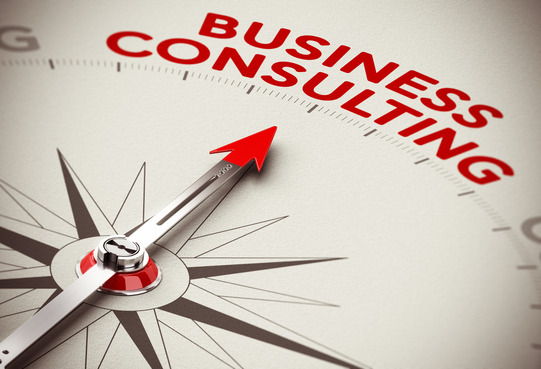 Business advice is offered by many individuals, some of it is good and some of it not so much. The business consultant should be sure that they thoroughly understand both the business help that is needed in the business that they are being asked to help with and the help that the business owner is asking for. Small business consulting is usually defined as working with companies that are under $100,000,000 in volume. A small business consultant should be a person who has had hands on experience in the business they're being asked to help out in. To be a Management Consultant, a Business Consultant and a Contractor Consultant who is able to give construction advice with business help is a very unique individual and one who is in demand. The best way that I've found to determine what will work for you is to ask the business consultant to supply you with name of the owner of the company and their contact information. This will allow you to see whether or not the business consultant has the ability to help you with your current needs.
When should you hire someone that does business consulting services? No brainer, when you think that you need help! The first step to hiring a small business consultant is when you have identified the issues needing to be fixed and you feel that in order to get it fixed, you have reached a point that you've done the best that you can and you need help to complete the effort that you started out to do. There is certainly a bit of the owner's ego involved in making this decision, to seek help. There is risk to the owner's ego in several areas; the first is from within the company as to having to publicly admit that the owner needs business consulting services. Seeking business help is a difficult thing to ask for, when as the boss, the general feeling is that the boss knows everything that is needed to both start and run a business.
Usually the first question that one asks of themselves is how do I know that I have selected the correct business consultant for my business? I would suggest three things to be aware of in your process of hiring and working with a business consultant; 1) Do they measure up to your value system as to what is the way to do things in your business? 2) Do both of you believe that the goals the owner desires to complete are achievable? 3) Have you set up an accountability system with metrics that both of you can see improvements within the company?
What should I pay for a business consultant for their business help? The first consideration is to check to see what different business consultant services are pricing themselves out at. The second consideration for purchasing business advice is being sure that the expenditure of money and time will be worth the price of what you want to achieve. The third consideration is to interview a few consultants to see if they can do what you want done and that they believe that they can help you do what you want to do.
One of the common questions is to determine how often you need to work with a business consulting service. It depends as to what is needed to be improved in the business and who needs help in achieving the desired goals. A company has a rate at which business help can be absorbed at and that rate has to be determined both by the business consultant, the owner and the team members of the company.
One question not asked enough is the question of when do I not need one. A lot of owners express the opinion that they want to get everything in order before they hire a business consultant. If the owner does get everything in order, this might be viewed an obvious time that business advice is not needed. The only way that they might be needed is if the owner is actually asking to receive a stamp of approval from a business consulting service.
The model that Business Networks uses is one that places the business consultant in the a Facilitator position of a meeting of other contractors from non-competitive geographic areas that are in the exact same business. They share financials, business development data, best practices and then interview and critique the entire company. They leave the company with a list of 12 positive suggestions to improve their company in the next two years. The contractor believes that the BEST individual to leave from is a fellow contractor that they can trust, but verify their methods and results. As a business consultant, the information learned and confirmed is the best help that a company can get!
What makes a good business consultant?
When should I hire one?
How do I know if I have a good one?
What should I pay for a good one?
How often should I use one?
When do I not need one?
Learn more Business Networks' consulting services. Learn more about Remodeling Businesss Consulting and Restoration Business Consulting!